The Graduate Dean's Cabinet of the University of California, Santa Barbara advances philanthropic support for graduate education and the Graduate Division, and inspires members to serve as ambassadors for graduate education, its students and its programs.  
Image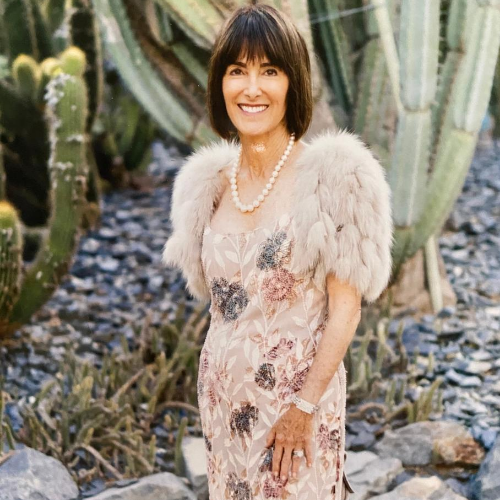 Anne Smith Towbes H'20
Anne Smith Towbes has been a leader in the Santa Barbara philanthropic community for more than 30 years. A graduate of the University of Michigan, she spent the first 20 years of her professional life teaching English and drama in grades 4-12.  Ms. Towbes has served as president of the Cate School Parents Council and Lobero Theatre Foundation board as well as serving as a trustee on the Santa Barbara City College Foundation, the Hutton Foundation, and the Towbes Foundation.  She has been a UC Santa Barbara Arts & Lectures ambassador and council member for several years and a community member of the Taubman Foundation.  She was elected a trustee of the UC Santa Barbara Foundation in 2018 and received the UCSB Honorary Alumni Award in 2020.
 
David R. (Dave) Seibold, Ph.D.
Dave is an Emeritus Distinguished Professor at UCSB.  He served as Vice Chair of the Technology Management Program in the College of Engineering from 2012-2018, and was a Professor of Communication in the Division of Social Science from 1990-2012 (including Department Chair for six years). He has been a faculty member at the University of Illinois Urbana-Champaign and Purdue University, and has held visiting appointments or delivered lectures at two dozen universities worldwide.  Author of 150 publications and three books, his research focuses on leadership and management, innovation and organizational change, organizational communication, team processes, and enhancing collaborative relationships among colleagues in the workplace. Dave also has consulted with more than 80 business, government, health, and service organizations with associates at over 120 of their sites, and he continues to be actively engaged with organizations in the South Coast region of California.
 
Image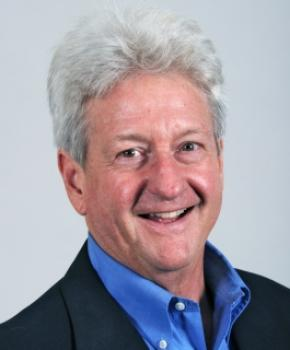 Image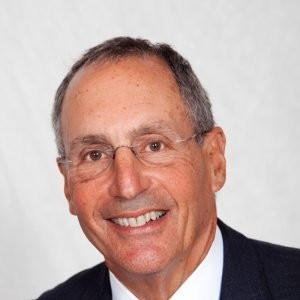 Steve Mendell '63
Steve received his undergraduate degree in political science from UC Santa Barbara and is a graduate of Arizona State University's Thunderbird Graduate School of International Management. Mr. Mendell served in the US Army from 1964-1968 in Vietnam and Belgium, attaining the rank of captain. He was a senior executive with Becton, Dickinson and Company and was chairman and CEO of Xoma Corporation, Prizm Pharmaceuticals, and Selective Genetics. He was most recently CEO of the LMA Corporation, a leader in devices for medical anesthesia.  Mr. Mendell is a past chair of the UC Santa Barbara Foundation and served on the board of the UC Santa Barbara Alumni Association. He was elected a trustee of the UC Santa Barbara Foundation in 1983. Mr. and Mrs. Mendell established the Mendell Endowed Graduate Fellowship in Cultural Literacy and are members of the UC Santa Barbara Gold Circle Society. Mr. Mendell is the recipient of the Graver University Service Award from the UC Santa Barbara Alumni Association, which he received in 2015.
 
Stephanie Couch, Ph.D. '12
Stephanie Couch has dedicated her career to K-12 and higher education policy issues. She currently serves as the Executive Director of the Lemelson-MIT Program within the School of Engineering at MIT, and is an active participant in a national invention education research group working to advance the field. Her research as an ethnographer in education focuses on the expansion of invention education and STEM learning opportunities. She studies ways invention education impacts students (especially those from underrepresented backgrounds), schools, and local communities.
Locally, she is spearheading a consortium in Cambridge, MA that will operate a new 50,000 square foot community center for STEM and the arts opening in 2022. Prior to joining the Lemelson-MIT Program, Couch was the Interim Associate Vice President of Research and Professional Development at California State University, East Bay, served as Bayer Executive Director of the Institute for STEM Education, and was the Director for Gateways East Bay STEM Network. These opportunities came about as a result of her work in teaching and learning with technologies while employed by the Corporation for Education Networking Initiatives in California (CENIC).
 
Image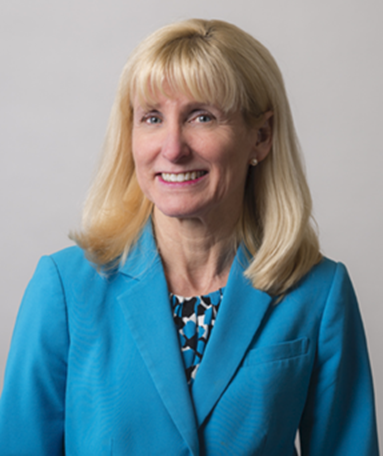 Image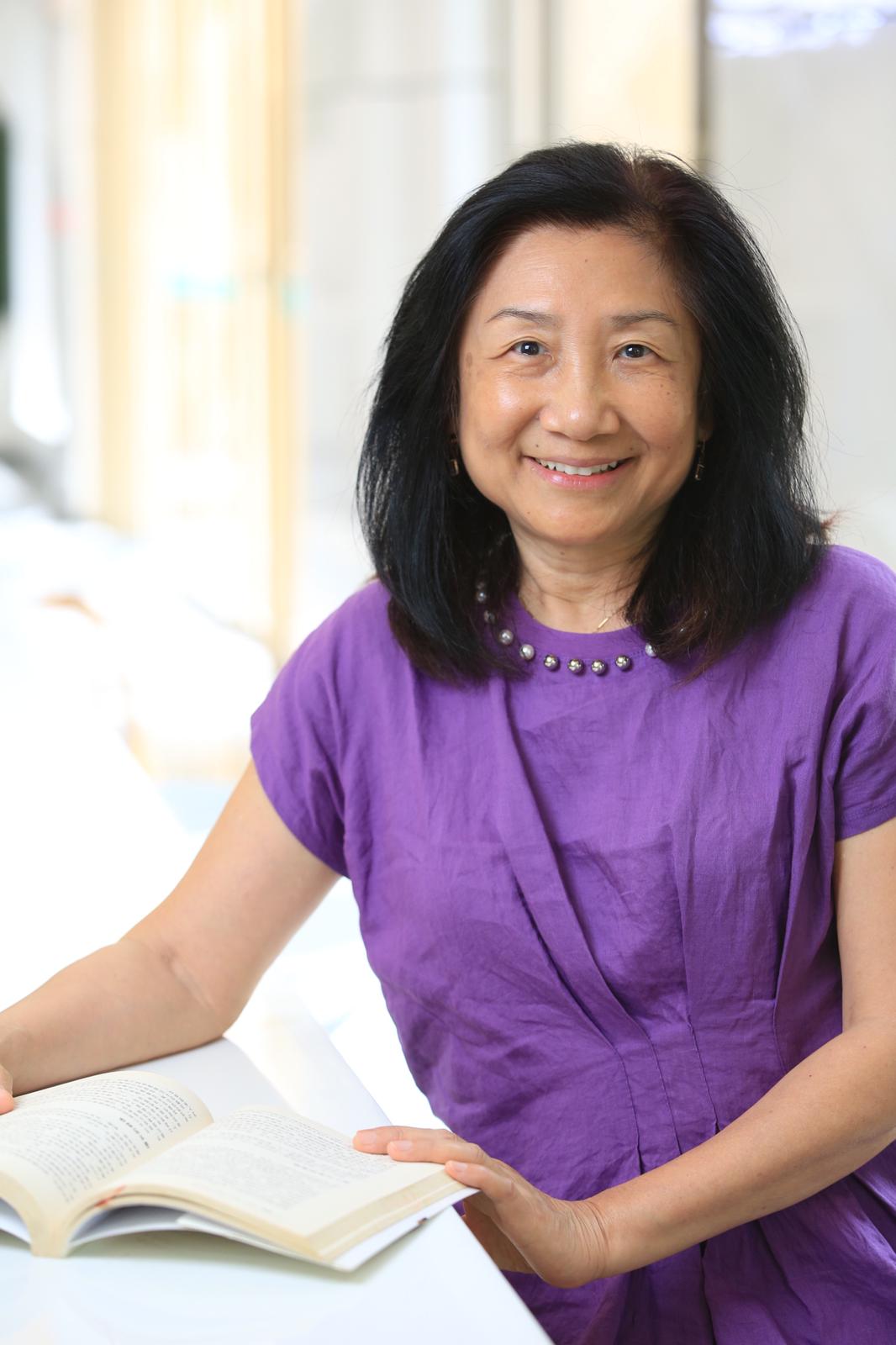 Nien-Tsu Shen '76, Ph.D.
Nien-Tsu Shen is an award-winning executive leader in the semiconductor industry with 29 years of experience who recently retired from her position as the Vice President of Quality at Skyworks Solutions, Inc., a top semiconductor company focused on radio frequency (RF) and complete cellular solutions for mobile communications. Nien-Tsu received her M.A. in mathematics from UCSB in 1976 before going on to earn a Ph.D. in mathematics from Purdue University in 1982. Prior to her time at UCSB, she received her B.S. in Mathematics from Taiwan National University. Growing up in an academic environment with two parents who were professors, and before her career in the private sector in Silicon Valley, Nien-Tsu taught in the math departments at UC Davis and later Rider University in New Jersey. Read more about Nien-Tsu in our graduate alumni spotlight.
Liz Montaño MA '03
A graduate of both the UC Santa Barbara Economics master's program and the MBA program at Harvard Business School, Liz Montaño's expertise in consulting, venture capital, and entrepreneurship has spanned 15 years. Her latest role is at the helm of strategic planning, corporate development, and operations of the National Hockey League's Arizona Coyotes as Chief Operating Officer. This includes overseeing the planning and operations of another Arizona team, the Tucson Roadrunners of the American Hockey League.  Liz's initial foray into professional sports was as an intern for the Washington Wizards and Mystics, through the University of California's Washington Center (UCDC).
Image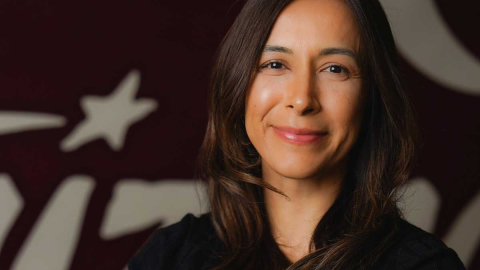 Image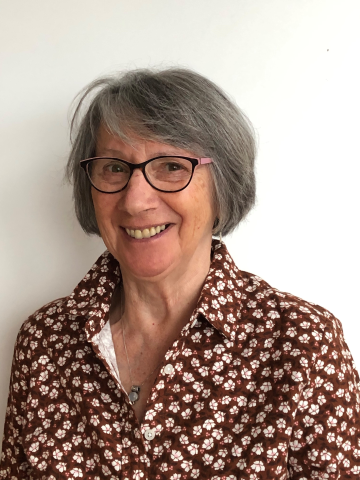 Fiona Goodchild, Ed.D.
Fiona has been a longtime champion of science outreach and mentorship and launched and directed UCSB's Center for Science & Engineering Partnerships (CSEP). In 2002 Fiona received the prestigious Presidential Award for Excellence in Science, Mathematics and Engineering Mentoring (sponsored by the National Science Foundation).
Fiona, who earned her Ed.D. in Cognitive Psychology at the University of Toronto, stays active in the higher education community and is Co-President of the Seattle branch of the American Association of University Women (AAUW). Fiona and Michael recently helped launch the CSEP Mentor Leadership program, with a generous gift to provide an endowed fellowship for the mentor leader.
Peter Mage, Ph.D. '16
Peter received his Ph.D. in Materials from UCSB and is an Associate Principal Engineer in the Advanced Technology Group at BD Biosciences, where he is responsible for inventing and commercializing new instrumentation and bioinformatic tools for understanding the immune system at the single-cell level. Prior to joining BD in 2018, he developed technologies for in-vivo biosensing and drug delivery as a postdoc at Stanford University in the departments of Electrical Engineering and Radiology. Peter holds bachelor's degrees in physics and math from Cedarville University in southwest Ohio. Peter was the inaugural champion of the UCSB Grad Slam in 2013 and has continued to stay involved with UCSB and the Graduate Division. You can view Peter's winning Grad Slam talk here.
Image