Virtual Graduate Division Celebration
Listen to celebratory remarks from Interim Graduate Dean Leila J. Rupp, Gevirtz Graduate School of Education Dean Jeffrey F. Milem, and a special Lancaster Awards presentation at the Graduate Division Virtual Celebration. 
Congratulations to all of our Commencement participants!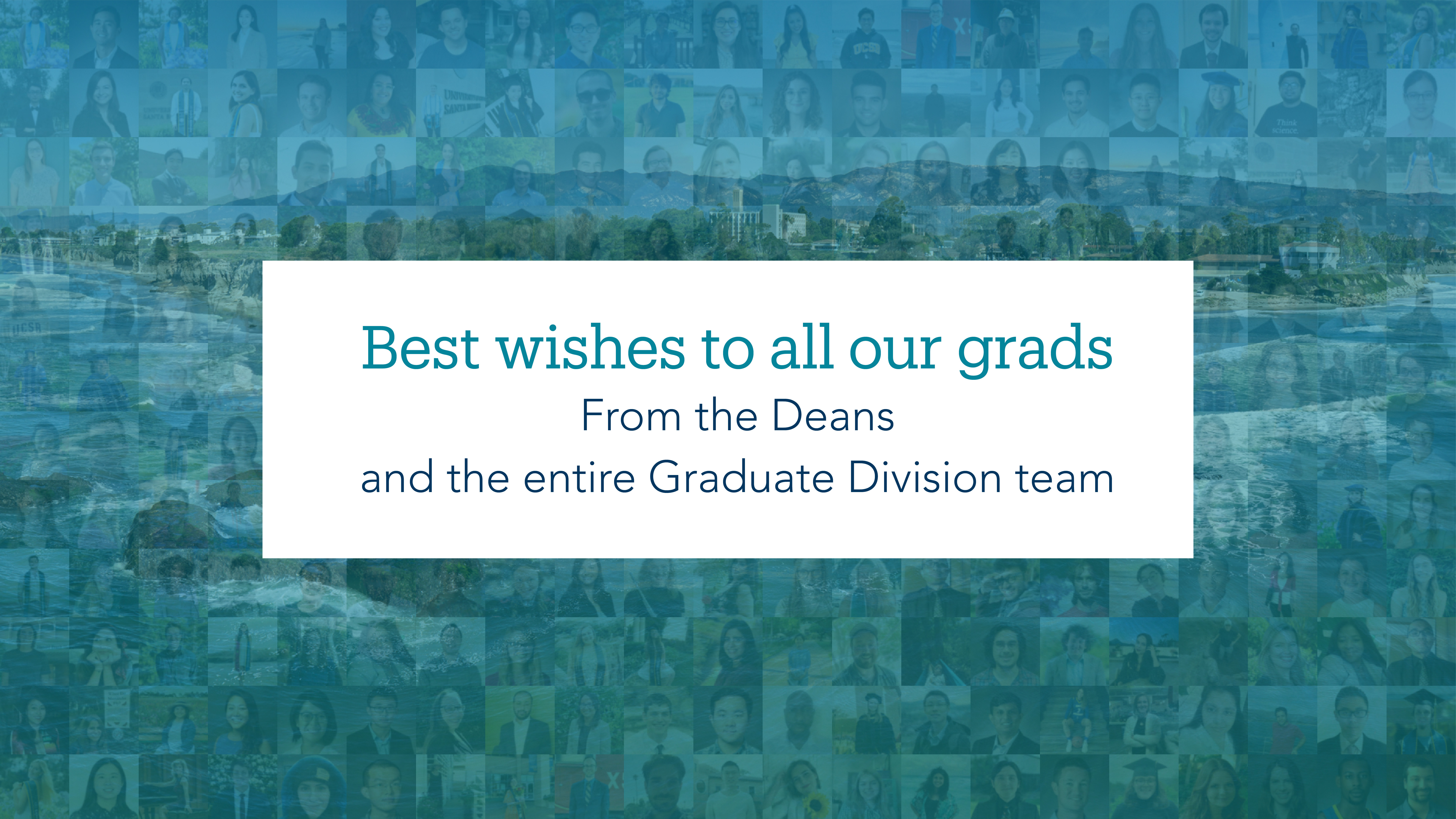 Click a thumbnail to the right to play a video.
Find the perfect UCSB backdrop for your virtual departmental ceremonies and celebratory video calls. You can also download, print, and/or post your 2021 Virtual Commencement Cohort photo and commemorative window sign.
Check out the virtual Photo Booth. Upload your photo, choose a favorite backdrop, download, and share! Don't forget to add #UCSB2021 to your posts!
Your #UCSB2021 Instagram stories aren't complete without a fun UCSB sticker! Power up your Commencement story posts with GIPHY.
MarchingOrder
If you registered for the online MarchingOrder celebration, type your name in the search bar below to locate your commemorative slide.
To view on mobile: If you are looking at your slide on your mobile device, please set your device viewing settings to horizontal.
To refresh/search for a new name: If you are searching for another student slide or would like to correct the spelling of the name, click the "x" on the upper right-hand side of the slide and delete the name in the search bar to start a new search.
To share your slide on social media: Scroll down to the bottom of your slide to access the buttons to share as a post on Facebook or Twitter. You can also download and link to your slide.