This annual award recognizes two individuals who have completed dissertations deemed by the Awards Committee as with significant impact on the field in terms of methodological and substantive contributions. 
Two awards are given annually to doctoral degree recipients or candidates from two broad academic areas. The four fields of competition alternate each year, as specified by the National Council of Graduate Schools. 
Review past Lancaster Awardees List of Disciplines About the Lancasters
2023 The Winifred and Louis Lancaster Dissertation Awardees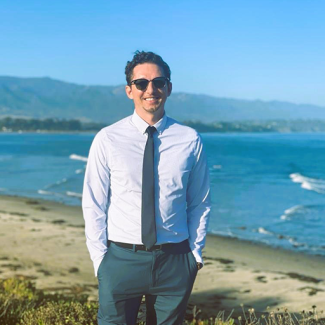 Humanities and Fine Arts Award
Sergey Salushchev
PhD Candidate
History
Reluctant Abolitionists: Slavery, Dependency, and Abolition in the Caucasus (1801-1914)
Advisor: 
Dr. Adrienne Edgar
"When I first read the letter announcing this year's Lancaster Dissertation Award, I felt stunned. After I processed the news and reread the award letter a couple more times, disbelief gave way to feeling of elation. My thesis was considered alongside dozens of brilliant dissertations written by exceptionally intelligent people. This award is a big honor, and I feel humbled and grateful to have been selected."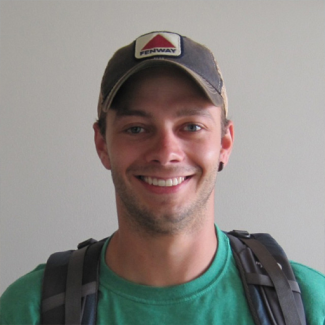 Biological/Life Sciences Award
Thomas S. Lankiewicz
PhD Candidate 
EEMB
Biochemical Characterization of Neocallimastigomycetes for the Development of Lignocellulose Conversion Technologies using Synthetic Biology
Advisors: 
Dr. Michelle A. O'Malley and Dr. Holly Moeller
"My advisor offered me immense opportunities while pursuing my dissertation. Without the funding she acquired, her excellent academic connections, and her leadership, I would not have been able to accomplish what I did. Michelle's ability to explain the importance of synthetic biology for the future of chemical production is her superpower, and this brand of applied biology drew me to her lab and allows her to be a leader in the field. The funding she acquired, through her superior ability to explain the importance of pursuing our goals, allowed me to access exclusive tools essential to accomplishing our research objectives."
​Nomination Deadline and Selection Process
All faculty letters of support and department nomination materials must be submitted to the Awards Committee of the Graduate Council before the Spring Quarter deadline. The winner will be selected based on the content of the dissertation abstract and letters of recommendation. 
Award Details 
The two Lancaster dissertations are entered into a national competition sponsored by the Council of Graduate Schools. In past years, three Lancaster Award winners have been recipients of the national prize. A check for $1,000 and a plaque will be awarded upon completion of entry for national competition. Award recipients will be members of the Graduate Division Commencement Ceremony's Platform Party, where they will be presented with their award.
The Lancaster Award Fields of Competition: A Complete List of Disciplines
Winners of the Lancaster Dissertation Awards will be UC Santa Barbara's nominees for national competitions in their respective fields. 
Biological/Life Sciences
Biochemistry and Molecular Biology, Ecology, Evolution, Marine Biology, Marine Science OR Molecular, Cellular and Developmental Biology

 
Humanities and Fine Arts
Classics, Comparative Literature, East Asian Languages and Cultural Studies, English, Film and Media Studies, French, Hispanic Languages and Literature, History, History of Art and Architecture, Linguistics, Media Arts and Technology, Music, Philosophy, Religious Studies OR Theater and Dance
Mathematics, Physical Sciences and Engineering
Chemistry, Chemical Engineering, Computer Science, Earth Science, Electrical and Computer Engineering, Environmental Science and Management, Mathematics, Material Science, Mechanical Engineering, Media Arts and Technology, Physics OR Statistics
Social Sciences
Anthropology, Chicana and Chicano Studies, Communication, Counseling, Clinical ad School Psychology, Economics, Education, Environmental Science and Management, Feminist Studies, Geography, Political Science, Psychology OR Sociology
About Winifred and Louis Lancaster
The UC Santa Barbara Winifred and Louis Lancaster Dissertation Awards are named after two community leaders who contributed time, talent, and financial resources to UC Santa Barbara for more than half a century. Winifred and Louis Lancaster were civic-minded philanthropists who played a central role in establishing the UC Santa Barbara Foundation and providing support to other key nonprofit organizations in the Santa Barbara area.

​For more information about the Winifred and Louis Lancaster Annual Dissertation Awards, please contact the Graduate Division.