Have a Milestone that you want to share? Contact John Lofthus at john.lofthus@ucsb.edu.
Image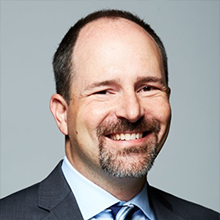 Milan Mashanovitch, MS Photonics '00 and PhD. Electrical Engineering '04 has been named the President of Freedom Photonics LLC, a Luminar company that specializes in laser and photodetector technologies. He was previously the CEO of Freedom Photonics, LLC.
Image
Daisy Estrada-Ochao, BA Sociology with Education Minor '06 and MA in Education '07 was unanimously approved by the Santa Barbara Unified School District (SBUSD) board to serve as the new Principal of McKinley Elementary School. This is her 16th year in education having held numerous positions throughout SBUSD.
Image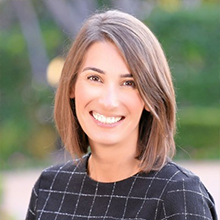 Jennifer DuBuisson, Masters in Environmental Management and Sciences '08 is the Senior Director of Sustainability at Levi Strauss and Co. where she is responsible for the company's sustainability strategy targets and leads their work in climate, water, waste, sustainable manufacturing, and data/reporting.
Image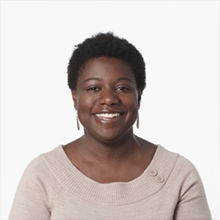 Amberjae Freeman, BA Global Studies '05 and MA Global Studies '08 is now the Chairman and CEO of Etho Capital, which is a financial management firm that invests in sustainable publicly traded companies. In her role at Etho Capital, she works with the executive team and board to shape strategy and execute the company's vision. Amberjae also serves on the Board of Directors of The Forum for Sustainable and Responsible Investment and is on the Advisory Board of the South Bay Economics Institute at CSU Dominguez Hills
Image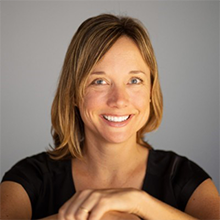 Dana M. Jennings, Masters in Environmental Management and Sciences '12 has become a first-time author with her recently published memoir of her cat entitled, Luigi: Mischief & Love with an Italian Cat which details the journey of Luigi, Dana, and her husband from Italy to California.
Image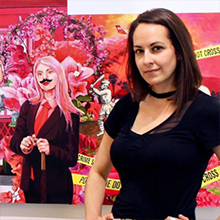 Rose Bricetti, MA Fine Arts '17 has been named an Associate Professor in the School of Art + Art History at the University of Florida, Gainesville, where she specializes in painting and drawing.
Image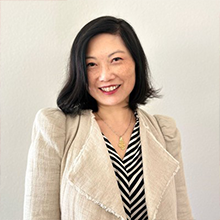 Sophia Quach McCabe, PhD. Art History '19 recently published Courtly Splendor and Confessionalization: Hans Rottenhammer and the Transcultural Style. Sophia was recently named as a Guest Lecturer at Cal State Long Beach in Medieval Art and Architecture as well as serving as the current Guest Curator at The Huntington Library Gallery.
Image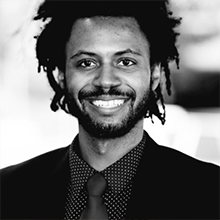 Jeremy Edwards, MA Education '17 and PhD. Education in Cultural Studies and Human Development '20 is the Associate Director of Degree Programs at the Stanford University School of Education.
Image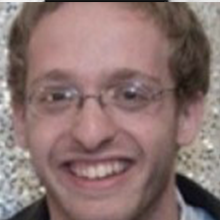 Zachery Terner, PhD. Applied Statistics '20 was recently a postdoctoral fellow for the National Institute of Statistical Sciences (NISS) working with the National Agricultural Statistical Service (NASS). He is now a Senior Data Scientist at MITRE.
Image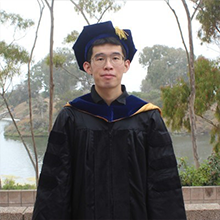 Hao Dong, PhD. Applied Statistics '22 is a Research Data Scientist at Meta, Inc. specializing in Artificial Intelligence (AI) research and analysis.
Image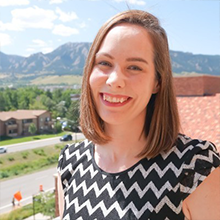 Alexandra Schultz, PhD. History of Art and Architecture '22 has accepted a position as a Humanities Research Fellow at New York University (NYU) Abu Dhabi. Her previous research has focused on water infrastructure development in Middle Eastern nations.
Image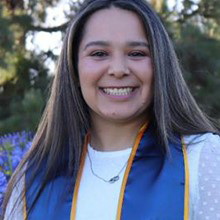 Elena Barragan, Seros Promise Fellow, BA Sociology '22 and MA Education-Teacher Education Program '23 has accepted a position as an Elementary Kindergarten Teacher at Foothill Elementary School in Santa Barbara, CA.
Image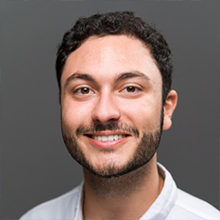 Michael Zagari, Putnam Promise Fellow, BS Statistics '20, BA Economics '20, and Masters in Data Science, Environmental Data Science '23 has accepted a position with Wells Fargo as a Corporate Risk Analyst specializing in financial crimes.