Have a Milestone that you want to share? Contact John Lofthus at john.lofthus@ucsb.edu.
Image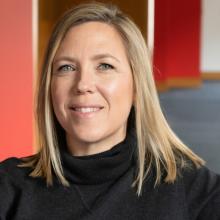 Veronica Roberts, Art History, MA '05 has been named as the John and Jill Freidenrich Executive Director of the Cantor Arts Center at Stanford University. Before coming to Stanford, she was the Curator of Modern and Contemporary Art at the Blanton Museum of Art at The University of Texas at Austin since 2013.
Image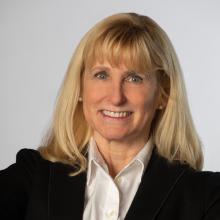 Stephanie Couch, Education, Ph.D. '12 was included as a winner in the United Inventors Association (UIA) Inspire Top 100 list of 2022. The Inspire Top 100 is a list of exemplary individuals who inspire, contribute, and/or advocate for the inventor community. Stephanie is currently the Executive Director of the Lemelson-MIT Program and is a member of the UCSB Graduate Division's Dean's Cabinet.
Image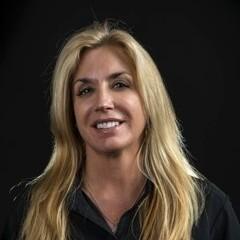 Jacqueline Reid, Education, Ph.D. '12 was recently sworn in as a newly appointed trustee of the Santa Barbara Unified School District's Board of Education. In addition to this new position, she co-directs Teachers for the Study of Educational Institutions while working in other school districts as a teacher mentor/curriculum developer.
Image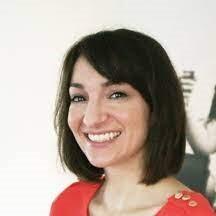 Lisa Volpe, Art History, Ph.D. '13 is the Associate Curator of Photography at the Museum of Fine Arts, Houston (MOFH) developed and led the Georgie O'Keeffe, Photographer exhibit that was listed on several top ten exhibition lists. This critically well-received exhibit travelled from Houston to the Addison Gallery of American Art, and will continue on to the Denver Art Museum and the Cincinnati Art Museum.
Image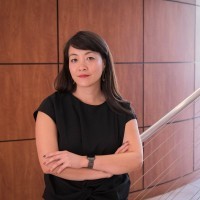 Chan Thai, Communication Studies, Ph.D. '14 is an Associate Professor in the Department of Communication at Santa Clara University where she also serves as the Faculty Director (live-in faculty member) of the Cura Residential Learning Community in the Finn Residence hall. Her teaching focuses on the strategic design of health campaigns and campaign evaluation.
Image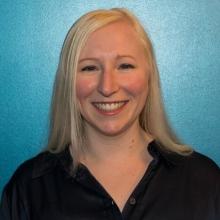 Nikki Schonenbach, Chemical Engineering, Ph.D. '17 is the Principal Scientist for Bioprocessing in Research and Development at Pfizer where she has worked as a key member of the Pfizer-BioNTECH COVID-19 vaccine program.
Image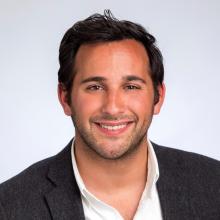 Jonathan Abboud, Master of Technology Management '18 was recently elected as the President of the Santa Barbara City College (SBCC) Board of Trustees. Jonathan is the youngest Community Trustee in the California public education sphere and has been on the board for 8 years.
Image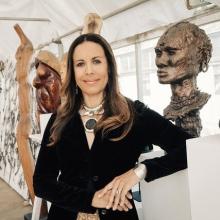 Toni Scott, Master of Fine Arts '18 an internationally recognized and acclaimed mixed media visual artist whose work centers around the enduring spirits of oppressed peoples in her work The Blood That Binds was featured in the article The Art Of The Human Touch in MONARCH magazine.
Image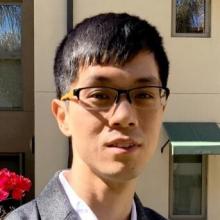 Wenhu Chen, Computer Science, Ph.D. '21 has been named one of eight new members of the Canadian Institute for Advanced Research (CIFAR) Artificial Intelligence (AI) Chairs. Professor Chen will work with the nation's leading researchers to build a powerful AI research ecosystem, in order to propel Canada's lead in priority areas under the Pan-Canadian Artificial Intelligence Strategy at CIFAR.
Image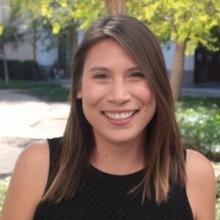 Debora D. Pérez Torres. Communication, Ph.D. '22 was appointed as an Assistant Professor in the Department of Communication Studies at the California State University, San Bernardino. She holds a BA in Journalism and Media Studies from the Instituto Tecnológico y de Estudios Superiores de Monterrey (ITESM) and an MA in Communication from the University of Utah.
Image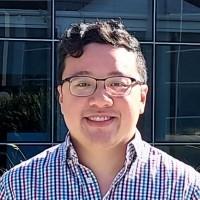 Zijian Lew, Communication, Ph.D.' 22 has been named an Assistant Professor at Nanyang Technological University, Singapore. Among other areas, his research deals with self-effects via social media, or how the sending of messages can influence the message senders themselves.