Learn more about how your support is making an impact for our graduate students, read our latest Impact Report 2021 Annual Impact Report
Image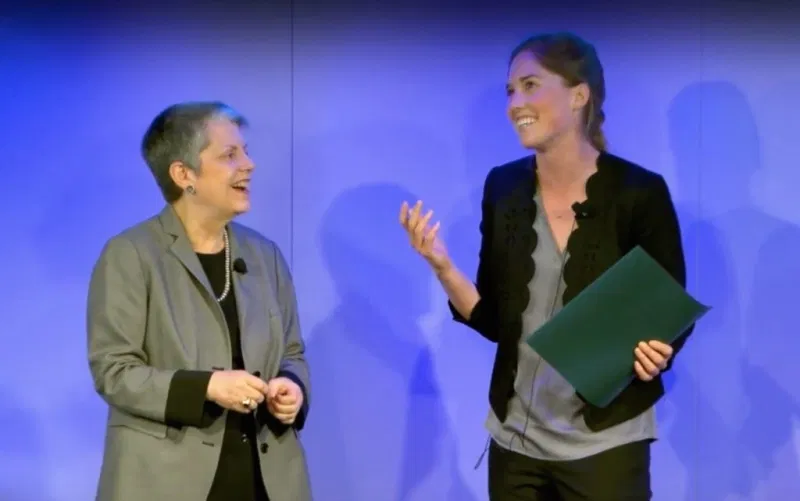 Leah Foltz with former UC President, Janet Napolitano at the UC Grad Slam Competition after winning the UCSB Grad Slam
 
"Participating in Grad Slam was one of the best decisions I made during graduate school. The preparation needed to concisely explain my research in an engaging way allowed me to connect with a larger audience. Not only did Grad Slam improve my communication skills and public speaking, it also provided lasting network connections that have helped me develop my career after graduation."

Leah Foltz'18 (Ph.D.),
R&D Scientist for Agilent Technologies
Image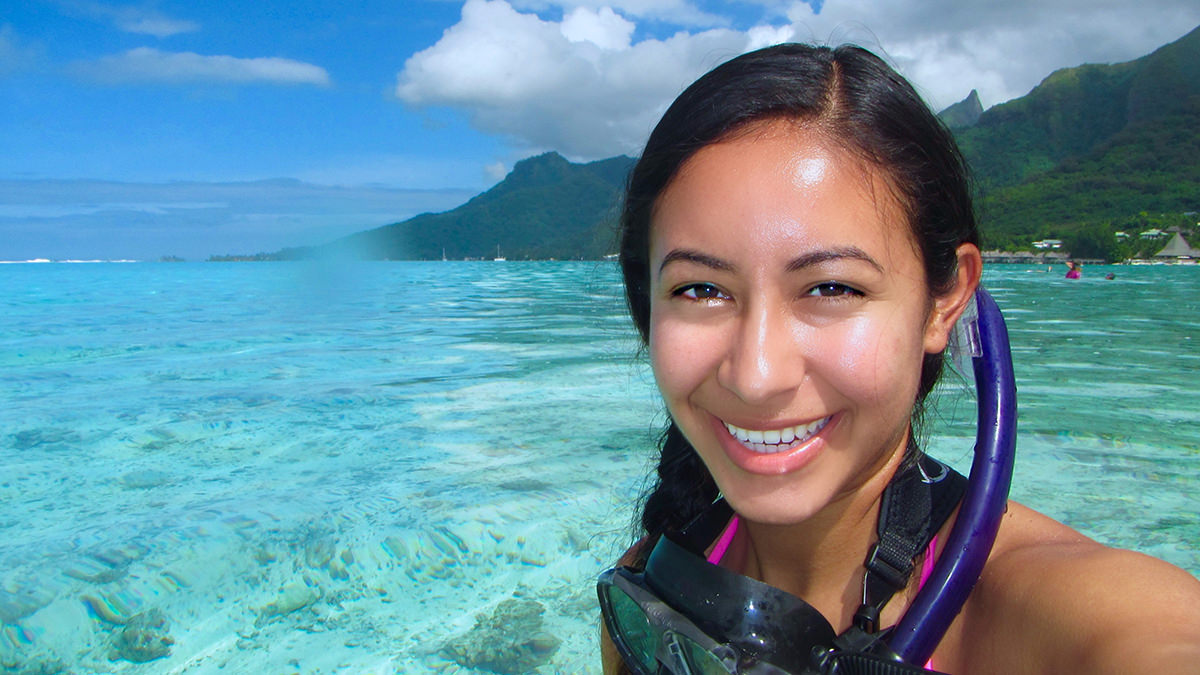 Nury Molina in French Polynesia to study fish consumption of algae that competes with coral reefs
 
"The mentorship provided within the Graduate Scholars Program provided me the community and support I needed to succeed in my first year as a graduate student. As a first-generation higher education Latina student, this support was crucial for me to get through some of the challenges of graduate school. My mentor celebrated my accomplishments and provided encouragement during academic and personal challenges."

Nury Molina
Ph.D. Student
Department of Ecology, Evolution, and Marine Biology
The Big Short: Nora Wolcott
Our graduate students are undertaking groundbreaking research on a daily basis.  Hear from some of them yourself.
Nora Wolcott
Ph.D. student in Molecular, Cellular, and Developmental Biology
From Mice to Men: Interrogating the Role of the Hippocampus in Alzheimer's disease
For additional information about supporting our graduate students, including creating a named fund, giving a gift with a restricted purpose, or making a planned gift, please contact our Graduate Division Development team.